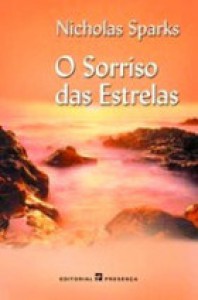 So, I just finished this book and I have some things to say.
I had a wonderful time reading this book, but I had some issues with it.
The writing style was beautiful, the placement of the story was just so great. A love story is meant to be on a beach or island. But I couldn't connect with the main character's. I don't know if it's because of the age difference between me and the character's. The main woman was 62, so.. That may have been the problem.
The love story in is entirety was great! But I really struggled to connect with the character's.
But, in general, it was a great read for summer and a very short book.
Nicholas Sparks tends to amaze me every time I read a book written by him. Hes writing style is just so beautiful and elegant and... All the good stuff!
This book was a very good representation of a love that survives everything, even the things that we can not run from. And the character's feel that they can overcome everything because of the love they feel for each other.
Very nice and quick read.